Dear Colleagues,
The 2nd International Conference on Economic Research, ECONALANYA 2018, will be held on 19-20th October 2018 in Alanya, Turkey and includes presentations on macro and micro level economics. The conference is organized by Alanya Alaaddin Keykubat University in order to bring together researchers from all over the world.
It is our wish that this conference that allows scientists, practitioners and independent researchers outside universities to present their theoretical, analytical and experimental research will contribute to the scientific literature and policy-makers' decisions, and we would like to express our appreciation to all participants and keynote speakers for their significant contributions
We look forward to welcoming you to the 2nd International Conference on Economic Research (ECONALANYA) in October 2018.
To ask any information please send your email to: info@econalanya.com
KEYNOTE SPEAKERS
Title: "Monetary Policy in the Post-Crisis World" Title: "Cooperation in the WTO"
Prof. Pr. Zbigniew Polański Prof. Dr. Marcelo Olarreaga
National Bank of Poland, Poland University of Geneva, Switzerland
Title: "Trends and Dynamics in the Global Trading System"
Roberta Piermartini
World Trade Organization (WTO)
Title: "On the Choice of Cointegration Rank in Economic Applications"
Prof. Dr. Katarina Juselius
University of Copenhagen, Denmark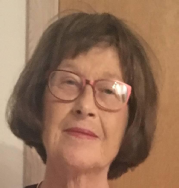 Katarina Juselius is presently Professor Emerita at the University of Copenhagen, Department of Economics. She is widely known for her research on the applications and methodology of the Cointegrated VAR model that she has developed together with Professor Søren Johansen. Among her applied macroeconomic research, one can in particular mention: monetary transmission mechanisms in small and large open economies; wage, price and unemployment dynamics in various European countries during normal and crisis periods; the Phillips curve with a Phelpsian natural rate; purchasing power parity and uncovered interest rate parity under imperfect knowledge. Her methodological research has primarily been oriented towards the development of a bridging principle linking empirical evidence with macroeconomic theories.
She has been a visiting professor at numerous universities around the world, led eight large research projects, been on the editorial board of several scientific journals. She has published more than hundred articles in international journals and given several hundred lectures and seminars around the world.
She has taught numerous international PhD courses and organized summer schools in the Cointegrated VAR model and its methodology. She has been a member of the Danish Research Council for Social Sciences and the chairperson of the EuroCore and Forward Look Programmes of the European Science Foundation. She has been dubbed a knight by the Queen of Denmark and is a member of the Danish Royal Society of Sciences and Letters. In the period 1990-2000 she was nr 8 among the most cited economists in the world.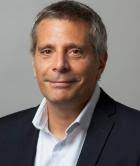 Marcelo Olarreaga is Professor of Economics at the University of Geneva, and Research Fellow at the Centre for Economic Policy Research (CEPR) in London. He is also Dean of the Geneva School of Economics and Management at the University of Geneva. Before joining the University of Geneva he worked in the Research Department of the World Bank, as well as in the Economics Research Division of the World Trade Organization. He has also been invited professor at CERDI (France), the Graduate Institute (Switzerland), INSEAD (France), Institute CLAEH (Uruguay), SciencePo-Paris (France), Universidad de la República (Uruguay) and the University of Antwerp (Belgium). He holds an MA from the University of Sussex, and a PhD in Economics from the University of Geneva.
Zbigniew Polański is a professor of money and banking at the Warsaw School of Economics (Chair of Monetary Policy) and has been affiliated with the National Bank of Poland since 1987 (linked to its subsequent research and economic analysis units, currently the Economic Research Department). In 1990-1991, he was a Fulbright Professor at the University of Maryland (College Park) and in 1992-1993, he participated in an economics program at Carleton University (Ottawa). In 2006, he cooperated with the IMF on Ukraine, while in 2007, he worked at the ECB on Russia. His main interests include monetary policy, central banking, and financial system issues in transition economies and the EU.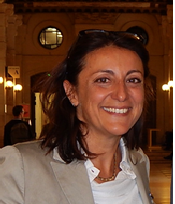 Roberta Piermartini is Chief of Trade Costs Analysis Section at the WTO. Her research focuses on trade cooperation and trade policy analysis. Her papers have been published in international peer review journals, including The American Economic Journal: Economic Policy and Journal of International Economics as well as various books. Since 2003 she is one of the main authors of World Trade Report (WTR), the flagship publication of WTO. She is author of "A Practical Guide to Trade Policy Modelling" and "An Advanced Guide to trade Policy Modelling." She coordinated several WTO joint publication with other international organizations (such as the World Bank and UNCTAD). She has served the WTO Dispute Settlement in several Panel and Arbitration cases. Her work has been covered by The Economist and Le Monde. Prior to joining the WTO in 2000, she was lecturer in economics and statistics at the University of Southampton and research fellow in the research division of Confindustria. She also has been teaching at the University of Geneva and LUISS. She holds a PhD in Economics from the University of Southampton.
IMPORTANT DATES
Submission Deadline of Abstracts
August 25th , 2018
If an author would like to attend to the conference with only an abstract, he/she can send his/her submission to us until 25th September 2018.
Notification of Acceptance
Within 2 weeks of submission time
Submission Deadline of Full Papers
September 25th, 2018
Deadline of Early Bird Registration
September 15th, 2018
Deadline of Late Registration
October 8th, 2018