ECONALANYA 2019
Please Click HERE to Download the Conference Programme
Please Click HEREto Download Proceedings Book
KEYNOTE SPEAKERS
Title:"The Collapse of Conventional Economics and Ascent of the New Paradigm in Macroeconomics"
Prof. Dr. Richard A. Werner
University of Oxford, United Kingdom
Title:Gravity without Apologies: The Science of Elasticities, Distance, and Trade
(with Céline Carrere and Monika Mrázová)
Prof. Dr. Peter Neary
University of Oxford, United Kingdom
Title:Making Trade More Inclusive: The Role of Domestic Policies and International Cooperation
Marc Bacchetta
Counsellor, Economic Research and Statistics Division, World Trade Organization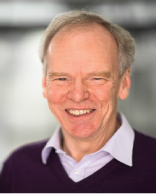 Peter Neary is Professor of Economics at the University of Oxford and a Professorial Fellow of Merton College Oxford. He has held full-time positions at Trinity College Dublin and at University College Dublin where he was Professor of Political Economy from 1980 to 2006. In 2017-18 he was President of the Royal Economic Society.
Born in 1950 in Drogheda, Ireland, Peter Neary was educated at University College Dublin and Oxford, where he completed his D.Phil. in 1978. He has been a post-doctoral Visiting Scholar at MIT and a Visiting Professor at Princeton, Berkeley, Queen's University (Kingston, Ontario), the University of Ulster at Jordanstown, and the Ecole Polytechnique, Paris. He was an editor of the European Economic Review from 1986 to 1990 and has served on a number of other editorial boards. He was President of the European Economic Association in 2002, and played a leading role in establishing the Journal of the European Economic Association. He has lectured widely, including the 2002 Ohlin Lectures at the Stockholm School of Economics, the 2008-2009 Graham Lecture at Princeton, and the 2015 Corden Lecture at the University of Melbourne.
Measuring the Restrictiveness of International Trade Policy by Jim Anderson and Peter Neary was published by MIT Press in 2005. Peter Neary has also edited three other books and published over a hundred professional papers. His main research field is international trade theory, where he has worked on short- to long-run adjustment, the economics of resource-rich economies (especially the "Dutch Disease"), trade and industrial policy, and the implications of imperfect competition (especially oligopoly) for trade and globalisation, among other topics. He has also written on consumer theory (including rationing and index numbers), industrial organisation (including the economics of research and development), and macroeconomics (including international macro theory and Irish economic policy).
In addition to his full-time position in Oxford, he is a Research Fellow of the Centre for Economic Policy Research. Other professional activities and honours include the following: Fellow, Econometric Society, 1987 ;Member, Academia Europaea, 1989; President, Irish Economic Association, 1990-92; Member, Royal Irish Academy, 1997; Member, Scientific Committee of the European Trade Study Group, 1998-;President, International Economics and Finance Society, 1999-2000; President, European Economic Association, 2002 ; International Research Fellow, Kiel Institute of World Economics, 2002 ; President, Section F (Economics), British Association for the Advancement of Science, 2005; Royal Irish Academy Gold Medal in the Social Sciences, 2006; Fellow, British Academy, 2008; Fellow, CESifo Research Network, Munich, 2010 ; Chair, Economics Sub-Panel, UK Research Excellence Framework (REF), 2010-14; European Research Council Advanced Grant, 2012-17.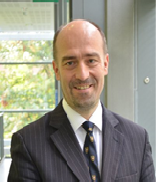 Professor Richard A. Werner, born in Germany in 1967, holds a First Class Honours B.Sc. in Economics from the London School of Economics and a doctorate in Economics from the University of Oxford. He has also studied at the University of Tokyo.
Richard is a Member of Linacre College, Oxford, and had been Professor of International Banking at the University of Southampton for over fourteen years. He is founding director of its Centre for Banking, Finance and Sustainable Development, which is the first research centre to focus on the link between the financial sector and sustainability issues. He is also a member of the ECB Shadow Council and founding chair of Local First, a community interest company establishing not-for-profit community banks in the UK. His recommended charity is the Association for Research on Banking and the Economy (www.arbe.org.uk).
In the past, Richard was a full professor of monetary, macro and development economics at Frankfurt University and assistant professor in these subjects at Sophia University, Tokyo. He has also taught development finance and sustainability at Moscow State University.
His work experience includes over four years as highly-rated chief economist at Jardine Fleming Securities (Asia) Ltd., a stint as Senior Managing Director at Bear Stearns Asset Management Ltd., many years managing global macro funds, several years as senior consultant to the Asian Development Bank and periods as visiting scholar and visiting researcher at the Japanese Ministry of Finance and the Bank of Japan, respectively. He was also the first Shimomura Fellow at the Development Bank of Japan.
In 1992, while European Commission Fellow at Oxford University's Institute for Economics and Statistics, Richard proposed the disaggregation of credit and its impact on asset markets and growth with his 'Quantity Theory of Credit' (see here). In 1995, he advanced the concept of 'quantitative easing' in Japan (defined as an expansion in credit creation, published in the leading daily newspaper, the Nikkei, on 2 September 1995). His book 'Princes of the Yen' was a No. 1 bestseller in Japan, beating Harry Potter for six weeks in the bestseller lists. In its English edition of 2003, he warned of the coming creation of credit bubbles and banking crises in the eurozone. He gave such a warning again in his 2005 book 'New Paradigm in Macroeconomics' (Palgrave Macmillan). In 2014 and 2016, Richard published the first empirical proofs in the 5000-year history of banking that banks create money newly when they grant loans. The World Economic Forum, Davos, selected him as "Global Leader for Tomorrow" in 2003.
ichard Werner has been voted one of the top economists by investor surveys and is sought as a commentator by the media. He has given numerous television interviews in half a dozen countries, including on BBC, CNBC, ITV, ZDF, Bloomberg and Reuters TV, etc. He is frequently sought as keynote speaker in many countries. Follow him on Twitter or check out his website at www.professorwerner.org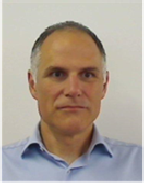 Marc Bacchetta is Chief of the Economic Modelling and Quantitative Assessment Section in the Economic Research and Statistics Division of the World Trade Organization. He joined the Economic Research and Statistics Division of the WTO in 1996. Between 2002 and 2004, he worked on trade related issues at the World Bank, on leave from the WTO. As Chief of the EMQA Section, he is responsible amongst others for co-ordinating the work on the WTO Global Trade Model. In recent years, he has also worked on several high-profile trade disputes and contributed to multiple training activities, including the publication of a Practical Guide on Trade Policy Analysis. His research focuses on the labour market effects of trade. He is responsible for reporting to the Office of the Director General on trade and labour related issues and for co-ordinating the joint ILO-WTO research program on the WTO side. In recent years he has contributed to a number of publications on trade and labour as co-author and/or co-editor including the Global Value Chain Development Report 2019 on "Technological innovation, supply chain trade, and workers in a globalized world", the joint ILO/WTO study on "Investing in skills for inclusive trade" and the 2017 World Trade Report on "Trade, technology and jobs". Marc is currently co-editing two volumes respectively on adjustment to trade in Asia and on trade adjustment policies to be published before the end of the year. He holds a PhD from the University of Geneva where he taught economics for six years before joining the WTO.