Dear Colleagues,
It is a great pleasure for us to invite you to the International Conference on Economic Research (ECONALANYA 2017). The conference is organized by Alanya Alaaddin Keykubat University and the main purpose is to bring together researchers from all over the world.
We believe that our conference will attract top scientists, decision and policy makers, entrepreneurs, investors, and post graduate students from all around of the world in order to share and discuss advances and recents developments in economic research and applications.
We look forward to welcoming you to the International Conference on Economic Research (ECONALANYA) in October 2017.
To ask any information please send your email to: info@econalanya.com
Please click HERE to download the draft conference programme
KEYNOTE SPEAKERS
Title: "Brexit and Turkey, with Special Reference to Cities"
Prof. Dr. Nejat Erk
UMUC European Division, Turkey
ABOUT KEYNOTE SPEAKERS

Paolo Luciano Adalberto Manasse is Professor of Macroeconomics and International Economic Policy at the University of Bologna. He also taught at L. Bocconi (where he currently teaches Macro in the PhD program) , at Sorbonne (Paris I), Johns Hopkins (Bologna Center) and other Italian universities. He obtained his PhD from the LSE with Rick van der Ploeg and Charlie Bean. He worked as a Consultant for the OECD, the World Bank, the Inter-American Development Bank, and was a resident Consultant, Visiting Scholar and Technical Assistance Advisor for the IMF. He is a research fellow of IGIER-Bocconi in Milan, and of the Rimini Centre for Economic Analysis. His research interests are in international macroeconomics, including a wide range of issues such as monetary and fiscal policy in currency unions, fiscal federalism and asymmetric information, international trade and the labor market, international policy coordination, sovereign debt and banking crises. His publications include, among others, the American Economic Review, the European Economic Review, The Journal of International Economics, The Journal of Money, Credit and Banking, The Journal of Economic Dynamics and Control, Foreign Affairs. In February 2010 he was asked to address the European Parliament on possible solution to the European Debt Crisis. He writes on current Italian and European issues on various websites such as lavoce.info, voxeu.org, roubini.com, and his blog "Back-of The-Envelope Economics"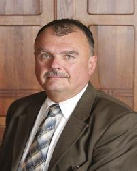 Ádám Török is Secretary-General of the Hungarian Academy of Sciences, Professor of Economics at University of Pannonia (Veszprém) and Budapest University of Technology and Economics, and also a recurrent Visiting Professor at the CEU Economics Department, Budapest. He holds MA in International Trade and International Economics from Karl Marx University of Economics (Budapest, 1976); Diplôme d'Études Supérieures Européennes, University of Nancy II, France (Centre Européen Universitaire, 1981); Candidate of Economics (PhD) in International Economics, Hungarian Academy of Sciences (1986); University habilitation at the Janus Pannonius University, Pécs (1996). Prof. Török has been a Member of the Hungarian Academy of Sciences since 2001, its Board Member since 2008, and was Head of the Section Economic and Legal Sciences between 2004 and 2011. Since 1999, he has been Vice-President of the Hungarian Economic Association and was Member of the Fiscal Council of Hungary in 2009-2010. From 2007 to 2014 he led the MTA-PE Networked Research Group on Regional Innovation and Development Studies, and has been Chair of the Editorial Board of Acta Oeconomica since 2012 (Editor-in-Chief between 2000 and 2011). He has published more than 140 studies on Stabilisation Policies, Hungarian and International Trade, Industrial Policy, Innovation, Research and Development, Fiscal Policy and Competition Policy (36 written in English, German, Spanish or French), including 31 book chapters, as well as six books published in Hungarian and four (two with co-authors) in English.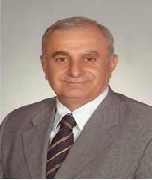 Nejat Erk is Professor of Economics with more than 38 years of professional experience (national and international). His 18 years of experience has been in the fields of education and training including methodologies and tools for policy making, monitoring and evaluation (e.g., Professional Qualifications, Learning Outcomes and Active Learning Techniques, Assessment of Lifelong Learning, etc.). He has deep expertise in EU and USA Education Policies and participated in various EU funded projects on both development of national and international educational policies and legislations as being an active QA member of EUA, Institutional Evaluation Programme, Brussels. He has been participated in various EU funded projects, such as Education Quality Assurance in Bosnia Herzegovina, ENPI Project in Slovenia, IEP Program, evaluation expert at EU National Agency etc. He has extensive experience in developing National Education Policy and their implementation in line with European Education Reforms, as a Board Member of YOK for Policy Development;